Reuse and recycling are bywords of our modern ecologically aware society. They are also familiar concepts during periods of economic constraint. Additionally, these ideas are fundamentals of the fashion world, as I discovered while exploring the styles of 1909.
One sleepless night, I imagined modifying an upcoming powerpoint presentation into a more immersive experience for my audience. My topic was "how music reveals past culture" and my example was a party in 1909. I wanted the audience to empathize with the people at that party. I needed to bring the past to life. Photographs, early motion pictures and audio recordings would help, but perhaps if I appeared in costume, I could create the illusion that they were actually at that party. Could I construct an accurate outfit on a limited budget?
The distinctive feature of women's clothing of any era is the silhouette. I've already discussed this concept in a previous article, but the Flapper of the 1920s or Twiggy in the 1960s are other examples. The shape of the dress signals the time period.
Around 1910, the female form was in transition. The popularity of the Edwardian S-curve (pouter-pigeon) corset dwindled in favour of the long-line corset that extended over the hips, neither of which I could acquire. If only there was an alternative fashion that did not necessitate a corset. Fortunately, I recalled the work of the contemporary French designer Paul Poiret.
Poiret was heavily influenced by cultures of other eras and geographic regions. One inspiration was the Directoire style in French fashion, dating from 1798 to 1805; the name refers to the post-revolution organization of the French government. This style was inspired by the ancient Roman and Greek cultures, as the new French Republic looked to the past for models of republican government. The discoveries and excavations of Pompeii and Herculaneum in the late 1700s and early 1800s added to the influence of these classical cultures.
Women's fashion of the Directoire style had light-weight, flowing, draped fabric, similar to what you see on Greek and Roman statues. The silhouette of this style was a long line emanating from a high waist, now called an Empire waist, another reference to French politics (Napoleon's Empire of 1804-1815).
The English counterpart to the French Directoire style was Regency style, again named for a political era. The Regency technically refers to the period (1811-1820) in the United Kingdom when King George III was deemed medically unfit to rule and his son (the future George IV) governed in his place as Prince Regent. However, the Regency era can also refer to the longer time span (1795-1837) of George IV's influence. The Regency period is now associated with one of the most famous authors of the time — Jane Austen.
Poiret looked back to the ancient Greeks and to the Directoire (Regency) stye and created a revolutionary design in 1907, now referred to as Regency Revival. Poiret envisioned a more natural silhouette based on simpler undergarments that allowed more movement — exactly what I needed. Poiret was revolutionary in more ways than one and commissioned the first colour fashion album to advertise his new dress designs: Les Robes de Paul Poiret, racontées par Paul Iribe, which was published in October 1908. Among Iribe's illustrations, I found "the delightful Joséphine dress, high-waisted and in [ivory] satin, covered with a barely perceptible tulle net tunic in a check pattern edged with gold braid." It looked vaguely familiar to me. If I imagined it without the tunic overlay, it was an ivory Empire waist dress. Hey, I had one of those — my wedding dress from the late 1990s, when Jane Austen costume dramas reigned supreme on movie and television screens. All I had to do was dig it out of my basement, add a tunic layer and I was in business.
Now, I could recycle my late-20th-century wedding dress, which — like Poiret's early-20th-century revivals — reused regency-era recreations of classical clothing, all thanks to the influence of archaeology, politics, history and economics. Sigh. Fashion is complicated.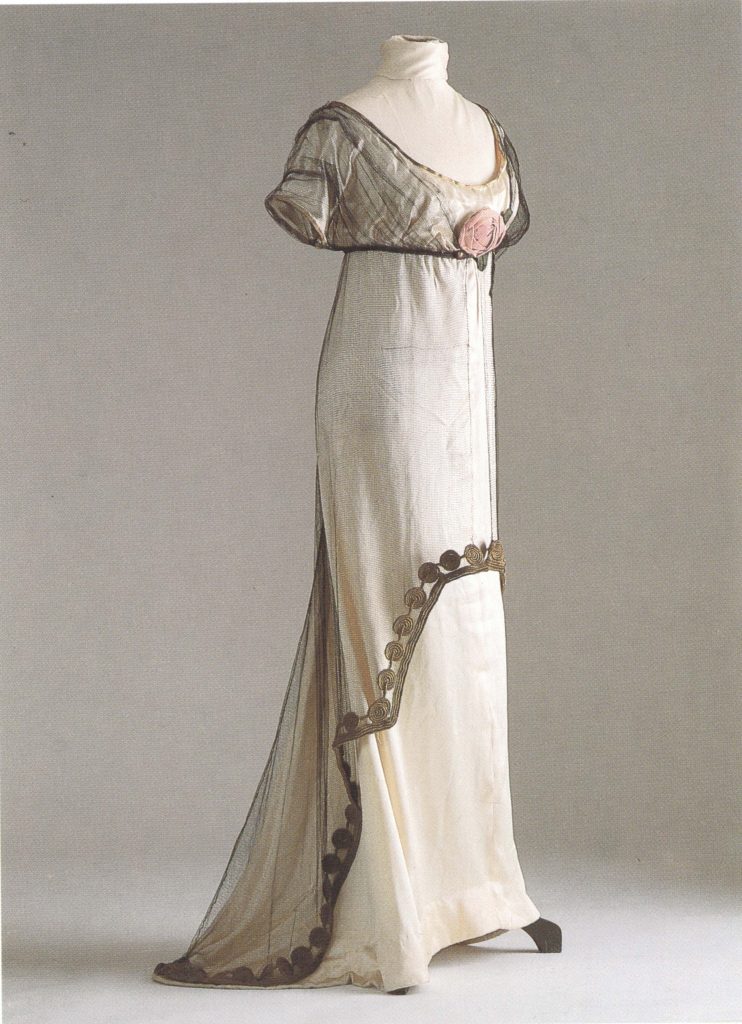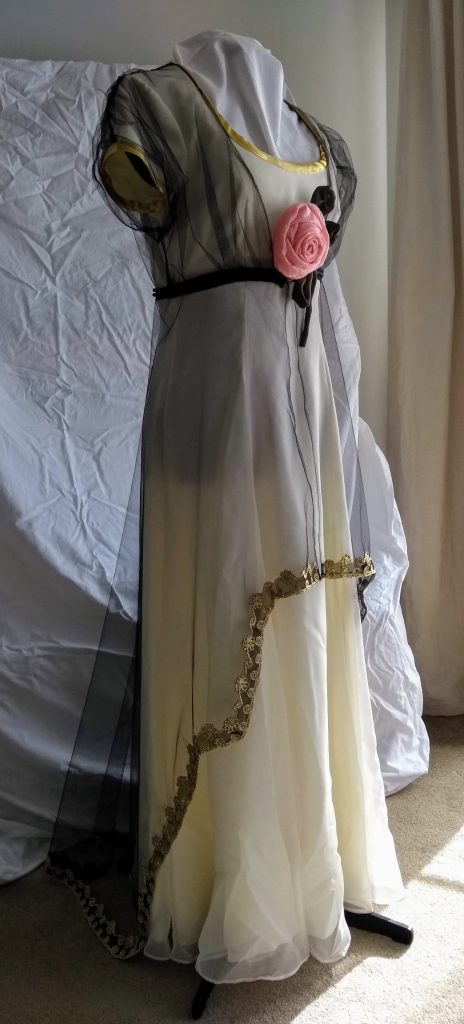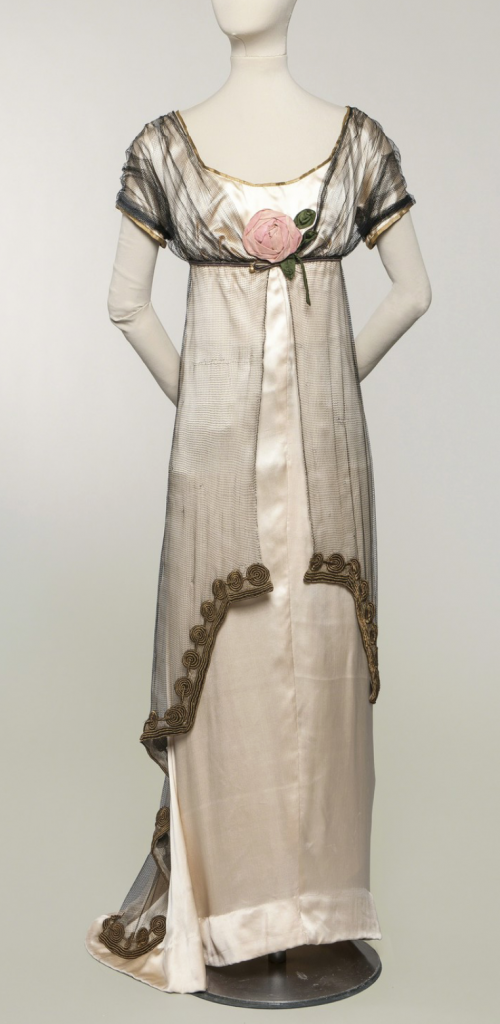 This article was originally printed in theBergen Newsand is being reprinted with permission.